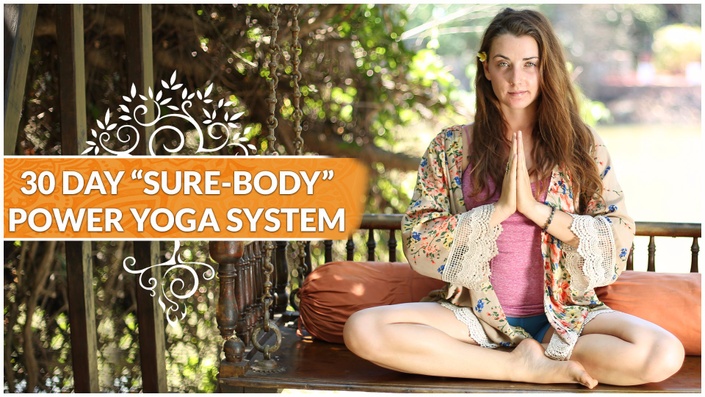 30 Day "Sure-Body" Power Yoga System
Power Yoga Is The Best Low Impact Holistic Path To Weight Loss
Hi
I know why you're here!

You want to lose some weight, right?

But, odds are this is more than just a casual thought you had while looking in the mirror!

Maybe this has been eating at you for a while now? You've noticed your clothes are getting tighter, you're running out of breath faster, and you feel powerless in response!

Do you hate how you look in photographs? So you avoid taking them altogether.
We Gain More Than Just Weight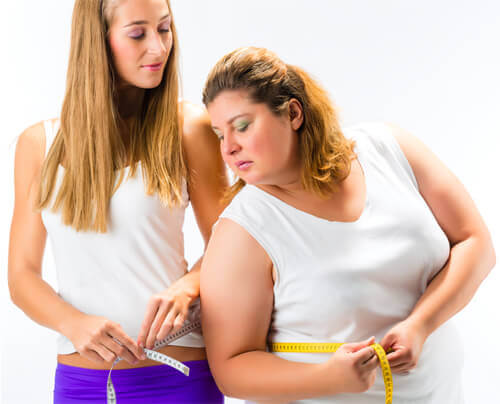 Being healthy has become a struggle for everyone. It's a lot more than just about how we look on the outside. Because deep down we know that weight loss is more than just about how much we weigh, it has all our self-worth wrapped up in it.
We are emotional beings, and how we look is a representation of who we are. When we look great, we feel great too. But when we struggle with weight loss, it's like you're stuck in a vicious cycle.
First you pump yourself up to start a new diet or exercise regimen.
You start off well, but your motivation trails off.
By the third week, any weight you might have lost comes back.
You may even gain more weight than what you started out with because you start binge eating to cope with the extreme diet.
Does that seem too gloomy?
Did you have a different idea in mind when you clicked on this page?
You thought it would be some feel good puff piece, on how you can lose weight in just five days without any drastic changes?
Then I'm sorry to disappoint you. That's not what this is about.

But if you're really interested in finding out how I lost weight the healthy way and how I kept it off for life, then stick around, what I found changed my life! It can change your life too.

The Real Issues
But you would have probably known some if not most of these terrible side effects already. Odds are you've tried dieting and exercise, and maybe you even managed to shed a few pounds in the process. But, what happened? Did the weight come back?

You must have dreamt of it. Putting on those pants that haven't fit you in years. Going to the beach and showing off your toned body, being the ideal fit person and earning all the benefits that come with it.
Anyone Can Lose Weight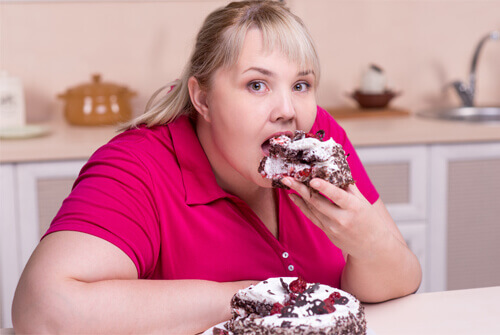 No one starts out aiming to be overweight or unhappy. But life sometimes gets in the way. We have work. Hectic schedules take up most of our day. So when we get home, who can blame us for wanting to avoid exercising.
That's also what fuels our food habits. For me, it was always easier and cheaper to buy junk food than to cook something healthy for myself. Without realizing it I started eating more and more of all the wrong food.

Even joining a gym didn't really solve any problems. I was misguided and thus didn't lose any weight. Like most people, I gave up and decided that enough was enough, I didn't want to try anything new.
A lot of people are really alone in their struggles. But, you aren't, not even close. Obesity is a worldwide epidemic that is spreading fast. And most people struggle the same way that I was once struggling. They try one temporary fix after the other , and when they fail, they are left clueless.

My Journey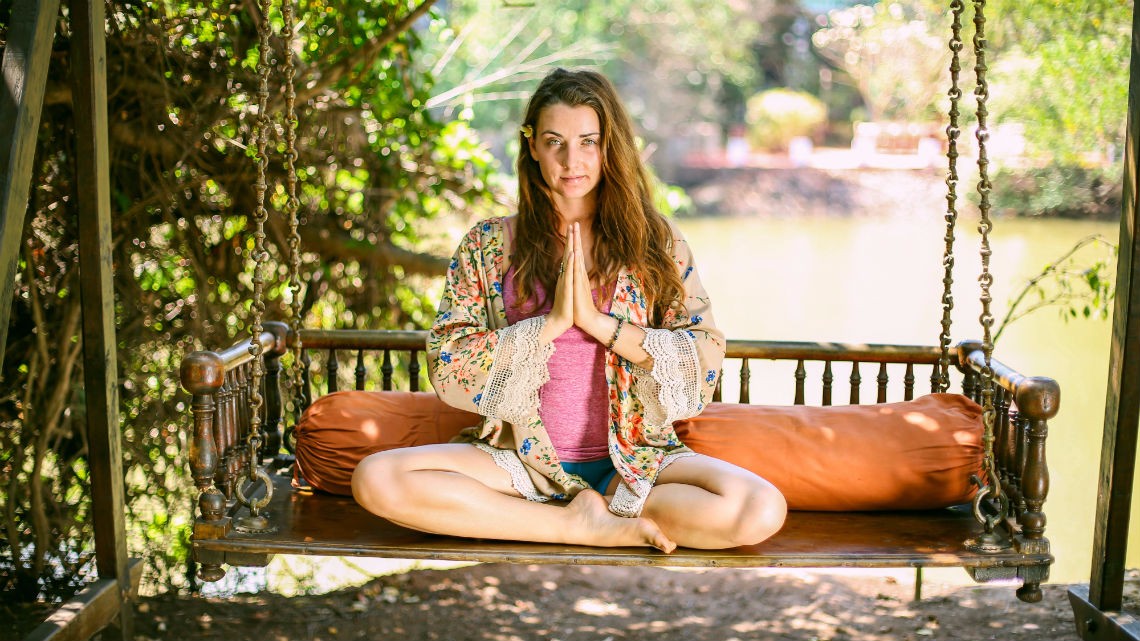 Because I've had a lot of struggles with my weight in the past, they have led me down the path I'm on right now. As my weight ballooned up and down, I decided that I would have to do something that would not just work for a month or a week but my whole life!
That's where the power of Yoga comes in.
I stumbled upon a Yoga center and found it worked well for me. But it wasn't everything that I wanted. During this period I also completed my training as a Certified Holistic Nutritionist from Bauman College in Berkeley in 2015. The deeper I got the more I realised what I was searching for could only be found at the original source, i.e. India.
It took 24 long months spent deep in the forests of South India, but it's safe to say I found exactly what I came for. I returned with an understanding of techniques that have been used for centuries in the East.
What's Unique About My Course: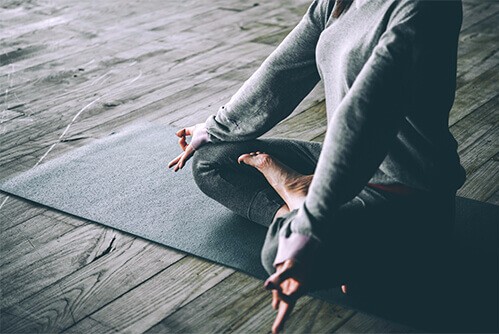 I combined these teachings with my contemporary, western degrees in nutrition and my 500 hour Hatha Yoga certification. I'm a certified Reiki Practitioner, 500hr Yoga Teacher, Massage Therapist and Permaculture Designer.
Everything I learnt is what is in front of you today. All the hours I spent tapping into that great knowledge source have been adapted for you in my Yoga course.
It is the perfect blend of western science with the eastern principles of treating mind, body and soul together to achieve physical and spiritual healing.
I have taught this course to over 200 clients whose lives I have helped transform.
These everyday people were just like you, struggling with their body image. They were unsure of where to go after that "miracle" get thin fast product failed or how they could stop binge eating and cheating on their diet plan.
I've adapted this course specifically for someone like you.
Why to buy this course:
• The best combination of asanas that are suited for rapid whole body weight loss!
• A system of targeting one core area of the body per session, and the right combination of asanas.

• The secret of using your breath to channel energy from every single part of your body - right from the toes to the fingertips - for extracting the maximum efficiency from every workout!

•The ancient ashtanga technique of relieving stress points while in specific asanas, and when to trigger those stress relieving points for maximum efficiency!

• Adjustments, tips, and advice on how to make certain asanas alleviate your back and neck pain forever!

• Achieving the perfect flow for each one of the 30 days that induces mental clarity and calmness through body alignment and breathing!

• The #1 trick to connect to your body to increase focus, concentration, and determination that helps you succeed with not only your weight loss endeavors, but any goal you set for yourself in life

But That's Not All
As a certified nutritionist, I have also supplemented the Asanas with a complete and comprehensive diet routine, That is
You Will Receive:
• Handouts that help you build the essential kitchen, grocery list, recipe list, healthy snacks foods, and a series of viable replacement for common unhealthy foods found in every kitchen!
• A simple goal setting trick that will help you achieve the majority of your dietary goals and achieve a complete understanding of what is holding you back!
• A variety of options for daily meals that are simple, cheap and wholesome… Not to mention delicious!
• A foolproof way to use awareness to stop the convenience and comfort foods that we grab when we're tired, stressed, lonely or short on time!
• And much, much more!
What To Expect After Finishing This Course
If you follow the instructions and do your best then this is what you can receive:
• If you stick to the course and follow the diet plan you can expect to lose 10 pounds! However, the actual amount of weight lost will depend on you and how you challenge yourself.
• A guide for losing all the rest of your weight after the initial 10 pounds. Without any health issues.
• Key insights into your own relationship with your body and with food - why you eat the way you do, what you really want from your body, and how to best achieve it without ever "sacrificing" any of the things you truly love.
A Personal Word
I was once a young adult trying to fit in. I always felt out of place because of my weight. I would cover myself up with loose, baggy clothes, and stay away from people. I never went to the pool or the beach because I was scared about what people might say.
My intention while designing this course was for someone out there just like me. Because you may not be able to travel to the east and unlock these secrets for yourself, I've brought them to your doorstep.
I genuinely wish that I had a course like this designed for me when I was confused and frustrated with my body and my weight. But, I'm hoping that this course will help out the others that are in a similar situation to live the life they've always dreamt off.
My advice to you is to go and get it. You deserve it.
From my heart to yours, Amanda.
Power Yoga For Weight Loss Course Contents
Aasna Videos:
29 x 20 Minute Asana Workouts
Final (30th Day) 1 Hour Group Session Workout

Diet Videos:
4 x Weekly Diet Videos Covering 1 Aspect Of Your Relationship With Your Body & Your Food
Downloadable Diet Charts:
4 x Diet Charts - One Weekly Diet Chart Offering Breakfast, Lunch, Dinner And Snacking Plans That Will Supplement Your Current Eating Habits, As Well As Help You Establish Healthier Patterns With Delicious And Easy To Prepare Alternatives (10$ Value)

Printable Handouts:
10 Superfoods that will boost your vitality, energy as well as greatly help you in your weight loss and transformation journey
4 wholesome juice recipes, one each for morning, evening, dinner and snack time that you can supplement or replace a light meal with.
A wholesome shopping list to stock your kitchen with to quickly and easily prepare wholesome, filling and delicious meals.
The ultimate snackers guide - Eat this, not that - For people who love nibbling on the odd something, with scrumptious and healthful replacements for popular snack items.
The combined value of all of the above stands at $50, a small price to pay for getting rid of your excess weight with a powerful, super-effective and 100% safe program, with results that last a lifetime.
However, Amanda's Power Yoga For Weight Loss Series Is Available At An Introductory Offer Of Just $29 Instead Of The Full Markup Of $50.
What's more, you will receive lifetime access for all of the content, all for a single payment!

What are you waiting for?

Turn your life around today!

Testimonials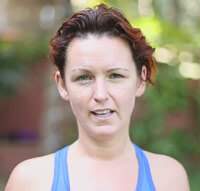 Suzie
Ireland
"Amanda is different to other teachers, she focuses on the connection of mind and body. She's a great teacher!"
Eric
Sweden
"I've become more aware, living more in the present, all thanks to this course."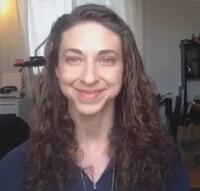 Christine Beggs
USA
"Amanda has a unique approach that blew me away. She's a strong, articulate teacher."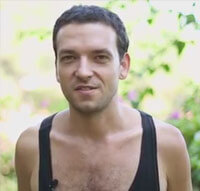 Valeri
Russia
"Every aasna, helps you focus mind and body. And it's enjoyable from start to end."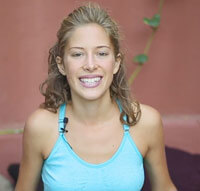 Karenina
Russia
"Never thought I could feel so light, energetic and happy. It's Amazing!"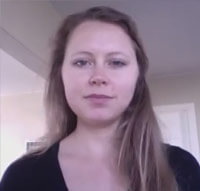 Jenny
USA
"She cares deeply about her students and is the perfect guide for physical and spiritual transformation."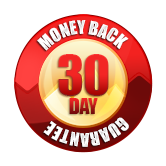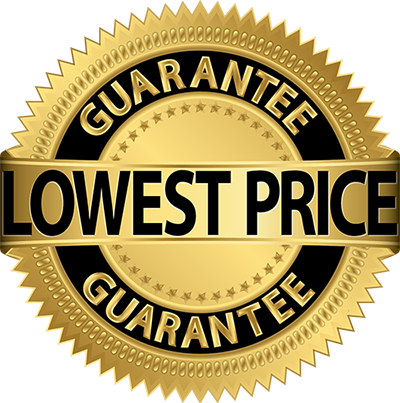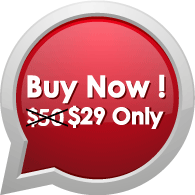 x
Your Instructor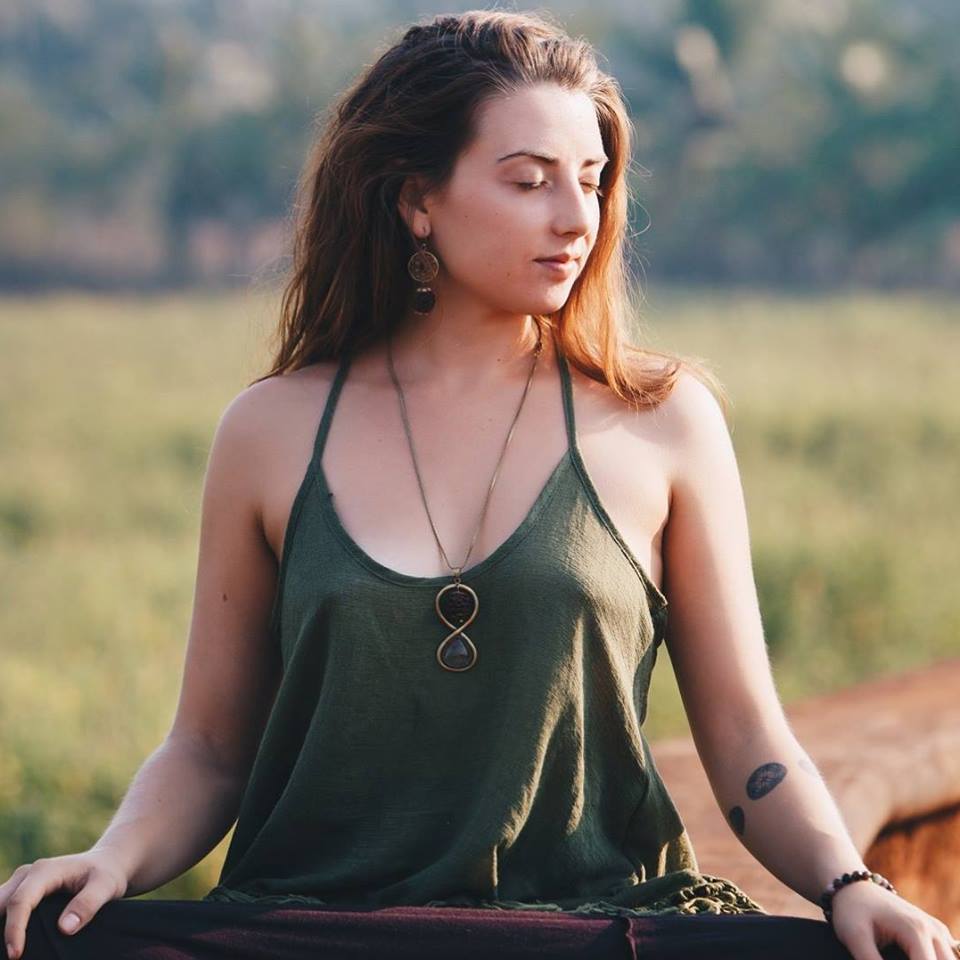 Amanda Bicuum is a holistic wellness coach and Yoga Guru based out of the Western Coast of the United States, although her travels studying Yoga and self-actualization through mindfulness have taken her on extended tours of the Far Eastern corners of the globe. Besides her 1000hr Hatha Yoga Certification, Amanda possesses degrees in Nutrition from San Diego Mesa College and more recently, Baumann College. She is also a keen Reiki practitioner and enjoys sharing her self-transformation and personal development insights in classes, workshops and retreats across the United States. Know more: http://amandabiccum.com/
Course Curriculum
Chapter 1
Available in days
days after you enroll
Frequently Asked Questions
When does the course start and finish?
The course starts now and never ends! It is a completely self-paced online course - you decide when you start and when you finish.
How long do I have access to the course?
How does lifetime access sound? After enrolling, you have unlimited access to this course for as long as you like - across any and all devices you own.
What if I am unhappy with the course?
We would never want you to be unhappy! If you are unsatisfied with your purchase, contact us in the first 30 days and we will give you a full refund.
Is the course only about losing weight?
While the Asanas and diet plan ensure you will lose weight, that is not the only benefit. Yoga is a holistic practice that preaches involving the heart, mind and soul. In addition to the weight loss you will also learn discipline, focus, meditation and much more.
Who can perform this course?
The beauty of Yoga is it is universally applicable. Everyone from a young child, to an elderly person can benefit from this course. However, we do advise seeking your doctor's approval should you have any pre existing medical conditions.