My name is Zalak Shah, a professional Mehendi design artist with 15 years of experience in Mehendi designing and instruction. I have won several national and international accolades for my work. I have trained over 5000 students in Mehendi design, most of whom have gone on to become the country's finest Mehendi design professionals.

If you're here and reading this, you will fall under one of these categories:
1) You genuinely appreciate the art of Mehendi design and would LOVE to be good at it. Keep reading.
or
2) You genuinely appreciate the art of Mehendi design. But, from afar. You appreciate those who are good at it, but never seriously considered learning. Although you could. You're quite artistic and could actually be better than most if you tried your hand at it. But you never did. Keep reading.

THE MOST RECOMMENDED ONLINE MEHENDI COURSE FOR BEGINNERS!
(A well researched curriculum, expert approved!)
I have created a Mehendi design tutorial for beginners that has been bought 1000+times over and has become the most recommended Mehendi tutorial course for beginners from Mehendi experts across the nation. Why, you may ask.
Here's why:
It takes ONLY 4 HOURS to go from a 'beginner' to designing your own creative and elaborate Mehendi designs!
This is the only researched, comprehensive, and structured mehendi tutorial course for beginners available online.
Free alternatives on YouTube don't match up!

Unintimidating and short tutorials set the right tone and pace for learning.
Things explained down to exhaustive detail ensure clarity in learning.

The course gives you only how much you can handle at each level and builds up as you go along.
WHY I STARTED THIS BEGINNERS COURSE IN THE FIRST PLACE!
(You know...with YouTube around..)
In my initial days of learning the art, I had very few resources.

Access to Mehendi design tutorials was minimal to none (this was much before YouTube). It was a time when information sharing wasn't what it is today, so many experts kept their technique and designs a secret.
It wasn't an easy climb, trying to understand the art within these circumstances, but that just worked out brilliantly for me. This phase of my career taught me the most important lesson of my career, the art of learning to draw Mehendi designs the smart way. I'll tell you about the smart way in a bit. For now, read on.

WHY I STOPPED RECOMMENDING YOUTUBE TO STUDENTS & FRIENDS!
(True story...)
For a long time, whenever my friends and family asked me for suggestions for Mehendi courses and training, I asked them all the same question " Why would you pay for a Mehendi course when there are so many free tutorials on YouTube? " And then I found out why.
Finding the right course for the beginner level Mehendi designs on YouTube isn't so easy.

If you've been looking to learn the art since a long time or have just started out, you are already familiar with the experience I'm talking about.

You'll find Mehendi enthusiasts demonstrating intermediate/advanced level designs that are ornate... elaborate...beautiful...just gorgeous. But let's be honest. You don't even get past that intimidating thumbnail image.

Here's a list of common reactions to Mehendi design tutorials on YouTube:

Too complicated.
Too complicated.
Too complicated.
Too complicated.
Too long.
Urggh. Horrible video quality.
Is this humanly possible?
Too complicated.
WHAT is that.
There is NO EXPERT/ENTHUSIAST...who has structured a course to suit a beginner's needs.

The few videos for beginners that I found are:
awkward and haphazard.
don't sequence their information well.
instruction is not in English/Hindi; if it is, the audio is bad.
the overall quality of the video is a put off in general.
I DON'T MEAN TO SOUND CONCEITED. There are some very good artists who put out brilliant work on YouTube. I've subscribed to so many of these channels. They are genuine experts in the art and deliver excellent pieces, never failing to impress. But, they don't do much for beginners.

Most tutorials teach you to draw the finished piece paying less to no attention to the break up of the design. Here are two big reasons why this will surely backfire:

1. You GIVE UP within first few minutes because you will be confused outta your mind!

2. You reproduce a somewhat similar piece and are unhappy with it. Results: Diminished confidence and you still don't have a clue of what's going on. You GIVE UP ANYWAY.
I get you.
Over the years, I developed a Mehendi design course for Beginners that achieved a guaranteed technique of taking you from

Beginner/ 'I'm just here for fun' Level

Advanced/ 'I'm actually good at this' Level
In a matter of hours.
Post that, I worked on the course structure, researched all parts, experimented endlessly, and produced a guided tutorial course that has helped over 1000+ Mehendi design artists in India and abroad!

Back to THE SMART WAY.

THE ART OF LEARNING MEHENDI 'THE SMART WAY'

(To analyse designs, break them down and observe recurring patterns in design)
I realised that once you changed the way you see a Mehendi design, no matter how complicated it seems, it unravels itself into tiny simpler parts that can be learnt and mastered in no time.
I've understood that Mehendi is an art that must be learnt from the ground up. I also learnt that understanding the components of a Mehendi design is the most crucial part of the training.

From there onwards, it's a game of unlimited pairing and creating the most beautiful designs using just few simple parts and building on them, adding detail and accents as you go along.

Many artists agree that it's a 3 step process to achieving competency in the art form.

Learn to draw basic Indian motifs

Use filler designs to give detail to motifs
Couple motifs together to form a finished Mehendi design!

Like I said earlier, video tutorials weren't accessible when I started out, so I studied the process of applying mehendi by myself. A lot of experiments (disappointments) later, I figured out the 3 step process that structures your learning in a logical manner with a better overall learning curve.

I used this technique myself and taught my students the same way and it was FOOLPROOF...with excellent efficiency...not exaggerating.

I had the ideal 'no child left behind' situation in the classroom because the technique suited all levels and all kinds of learners.

THERE IS A WHOLE LOT TO 'LEARN' AND MUCH MORE TO 'UNLEARN'!

(A glimpse into some of the invaluable tips you'll uncover during this course)
1) Why store bought mehendi leaves your design messy and splotchy!

How to mix Mehendi at the right consistency
2)This is probably the best diy mehendi trick you've ever laid your hands on!
Making a Mehendi cone
3) What every Mehendi design is basically made of!

Learning Basic shapes: Flowers, mango, and peacock.
4) The 'unique' design element that makes every mehendi expert's designs stand out!
Learning abstract shapes to give your designs an edge...
5) The design technique mehendi design experts will never tell you!
The filler designs that add beautiful detail to your design (we have a 3 part series dedicated exclusively to this technique)
6) Three motifs to create a mehendi design for any occasion!

Learning the Simple peacock motif, Simple basic flower motif, and Circular floral motif
7) How to be better than most beginners mastering just one classic technique!

Mastering the Arabic Mehendi design technique
8) The secret to darkening and increasing the life of your mehendi design!
Learn how to keep your design dark and intact for more than a week.
9) The one thing Mehendi design experts never waste money on!
How to make your own Mehendi Kit
I'M PROMISING YOU A DOUBLE REFUND IF THIS DOESNT WORK...

(On one condition. Read on to know what it is...)
My learning from sleepless nights, client backlash, and hysteric Eureka moments have all gone into this course.
And I'm ABSOLUTELY SURE you'll share my enthusiasm and love for the art and even recommend it to your friends once you've completed the course.

I know what the course can do for you and I know if you've read this far, you're one who is really here to follow your passion so I'm going to make you an offer you can't refuse (pun totally intended).

Over 5000 students have completed this course and their work and successful careers are a testament to how efficiently this course can develop your mehendi design skills and hone your artistic sense of design.

This has worked for all types of learners and artists even with varied individual styles.

As a foundation course in Mehendi design, the course is second to none. This, I will vouch for.

And it's not just me promising the results of this course. A lot of my students have benefitted from the course.
So here's the deal.

I will give you a DOUBLE REFUND if you aren't satisfied with the course or it doesn't deliver as I promised.

A DOUBLE REFUND.

That's your money back but twice the amount, returned to you, without any delay or exhausting return process.

No hidden return policies or conditions here.
It's pretty plain, you don't like the course, I'll pay you back the money you gave me and pay you extra for your time spent on it. I get that your time, your energy, and the most important thing, your trust, is precious; so, I won't mess with it.
THE ONLY CONDITION is that you follow the course as instructed and put in the hours (just four) as required by the course. After the completion of the course, if the training hasn't met your expectations, write to my team member Sandhya at [email protected] . She will respond to you within 24 hours to receive your feedback and explain the refunding process.

Following this, my team will keep in touch with you regarding the money transfer, keeping you updated about the progress. Fair deal, right?

If you still think that this is too good to be true, get in touch with us directly – call 040-39561410 to speak to me or one of my team members and they'll guide you through the course info and ordering process.

WHAT'S MORE...YOU GET A CERTIFICATE OF COMPLETION!
Once you've finished the course, you'll get a certification of completion from Stylecraze- the world's largest online destination for beauty and wellness. Your certificate will look like this:
HERE'S ANOTHER BONUS - 50% OFF TILL 31ST MARCH 2017
(just when you thought this offer couldn't get any better!)
I've lined up a 50% off on the course just so that money doesn't get in the way of following your passion to learn this wonderful art.
And I'm sure, once you've taken this course you'll let the people in your life know how well this worked for you! So YOU will spread the art, spread the love. Win-win, yeah?

The offer is applicable only till 31st March 2017 so act fast!
I hope that after reading this far, you actually get to see what I'm raving on and on about. In any case, thank you for reading this.
Your Instructor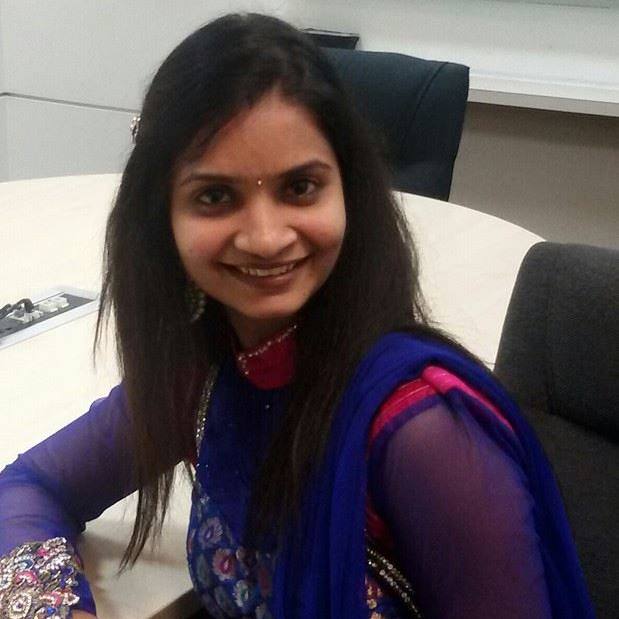 Profile:
Zalak Shah is a renowned Mehendi artist and creator of the most bought and recommended online course for beginners in Mehendi design. She has been an expert in the field since 1995 and has trained over 5000 students in Mehendi courses at all proficiency levels.She has worked at many high profile weddings, fashion shows and film production houses. She has also worked alongside reputed beauty professionals, make up artists and designers.

Expertise:
Zalak's design accomplishments are unique and versatile. She is known to create strikingly simplistic designs, motifs and patterns with great precision and flawless detail. However, she is most known for her intricate bridal Mehendi designs that display heavy detailing and ornate embellishments with glitter and rhinestones.

Professional accomplishments:
Zalak has been an expert in the field of Mehendi design for over a decade now. She has won several national and International Mehendi competitions. She has been teaching her signature foundation course in Mehendi design for over 8 years now. In 2014 she created the first comprehensive and structured online course for beginners in Mehendi design that quickly became the most bought and recommended Mehendi design course online.

Course Curriculum
Course Introduction
Available in days
days after you enroll
Mixing Mehndi
Available in days
days after you enroll
Creating Mehndi Cone
Available in days
days after you enroll

" Finally a course on Mehendi! I have been searching for a good online mehendi course since many days now. Thanks a lot. The course is really well structured and covers a lot of designs."
- Saba Singh, Arts Graduate

" A great online course for anyone who wants to learn Mehendi. I had tried learning unsuccessfully many times before. Zalak covers a lot of designs in this course and teaches them in steps so that its easy to follow. I would recommend this course to everyone who is interested in learning Mehendi. "
- Amina, Primary School Teacher
Frequently Asked Questions
When does the course start and finish?
The course starts now and never ends! It is a completely self-paced online course - you decide when you start and when you finish.
How long do I have access to the course?
How does lifetime access sound? After enrolling, you have unlimited access to this course for as long as you like - across any and all devices you own.
What if I am unhappy with the course?
We would never want you to be unhappy! If you are unsatisfied with your purchase, contact us in the first 30 days and we will give you a full refund.
What is the purpose of this mehndi course?
The purpose of this course is to enlighten people, more so beginners who want to try their hands on mehndi application. It is designed in such a way that it teaches you how to draw different patterns from the scratch.
What are the various items required in order to start applying mehdi?
In order to get a picture perfect design, you will need the following items- A mehdi cone, some tissue paper in case the mehndi spreads a bit and a thin pin to make a hole at the tip of the cone so that you get a neat and even mehndi design.
What do I learn from this course?
This mehndi course is an elaborate guide that shows you how to draw a basic floral pattern to even the most intricate of designs. There is an array of designs shown in this course such as the simple flower patterns, the checkered design, the mango and peacock designs, filler designs, the diamond peacock motif, the favorite Arabic shaded design too is shown in a wonderful manner. You can adorn your hands and feet to suit any occasion with the help of these designs.
How long do I have to keep the henna on my hands after applying it?
This is a frequently asked question by almost everyone! In order to get the best color from your mehndi, it is advised to leave in on overnight. If not, then mehndi should be left on for at least 3-4 hours for best results.
How does one keep the henna color dark for a long time?
We all want the mehndi color to last for the maximum time. In order to do so, you have to try avoiding washing those body parts frequently that have mehndi on them. Using too much of soap too can fade away the design. Keep a check on these aspects and I'm sure your mehndi color will last for quite some time!
​What are the precautionary methods required to be taken after mehndi application?
Mehndi just takes about 15-20 minutes to dry after it has been applied. What you need to keep in mind is that you do not smudge the design. Keep your hands away from any object until it dries. Once dry, apply a mixture of lemon and sugar evenly onto the mehndi. This will help you to get a deep dark color.